Do you have a problem with pests trying to take over your home but you can't afford to hire a professional exterminator? This is a problem for many homeowners, especially those with lower incomes. If you're in need of cheap pest control, doing it yourself can be as effective as hiring a professional, and it will be much cheaper as well. Below you'll learn how to handle one common pest that most homeowners have had to deal with at one time or another.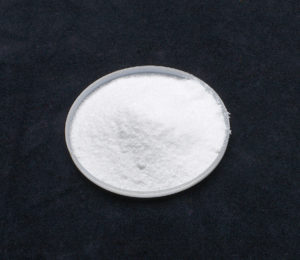 Professional exterminators are very good at what they do, but unfortunately, they can be quite expensive, especially in big cities. Many exterminators will want to put you on a monthly plan which can run you as much as $500 a year. That's a lot of money for someone in need of cheap pest control, and for many of the most common pests, it is an unnecessary expense. One such pest is roaches.
Of all the pests homeowners have to deal with, roaches are possibly the most common, and the most hated as well, and for good reason. Roaches can spread bacteria and viruses that can cause food poisoning and dysentery. They have also been shown to carry potentially deadly viruses like staphylococcus and streptococcus. Being a potential carrier of staph is especially concerning due to the emergence of antibiotic resistant strains becoming more common.
To get rid of roaches on your own won't require a lot of money, but you will have to invest in a few control products to get the job done. These two products are boric acid and roach gel. These will be your main weapon in the fight against roaches, and both can usually be picked up for under $20.
Step one in your battle is to clean areas infested with roaches as much as possible. Be sure to get behind electronic devices like televisions and especially the refrigerator. That's a favorite hiding place. Under the sink and places other damp environments are other favorites. Clean thoroughly with a vacuum cleaner for best results as this will suck up any eggs that are left behind and any feces as well. This is especially important because roach feces can cause breathing issues for folks who already suffer from respiratory conditions.
After you've finished cleaning, now it's time to use the roach control items mentioned earlier. Before putting items you've cleaned behind back in place, sprinkle boric acid on the floor or counter top behind them. It doesn't take a lot, just make sure it's spread out well. Then put the items back in place.
Next, you'll want to place drops of the roach gel in as many areas as possible, but especially in areas where roaches are most common. Be sure to place these drops in areas that are out of reach of pets and children. That goes for the boric acid as well. For best results, read the instructions as they will usually tell you where the best places are.
Using these two items gives you a two pronged attack for your roach infestation. The boric acid you spread around will cause roaches to dry out and die after coming into contact with it. Further, they will carry some of it back to the nest which will affect more roaches. By spreading boric acid on surfaces that roaches frequent, you will get more coverage than you would with a spray.
The gel serves the same purpose. You can't spread boric acid everywhere because you don't want to risk contaminating food or having it come into contact with pets or children, so roach gel is used in areas like this because it can be used more discreetly. When roaches smell the gel, they will eat some of it, and will also take some of it back to the nest to share with other roaches. Any who consume the gel will die.
To get rid of roaches and other pests as well without hiring a professional exterminator will take time and persistence, but it can be done. If you're losing the battle against the roaches, consider implementing the methods discussed here. If you do so consistently, over time the battle will begin to turn in your favor.